Zildjian is far and away the most popular cymbal maker in the world.
In 1623, alchemist Avedis Zildjian was originally trying to make gold, but invented what's considered the best cymbal material in the world. Zildjian still uses that secret alloy in every cast cymbal. With the the most advanced technology and the largest and most diverse community of artists, Zildjian is at the forefront of every major innovation in music, creating the widest selection of sound choices in the market. Whether you're a beginner on a budget or a seasoned professional, Zildjian makes a cymbal that will excite your imagination.
Zildjian Literally Means Cymbal Maker!
Amazingly, in 1623 Avedis made a cymbal of such high quality using his secret alloy formula, that he was given the name "Zildjian" which literally means "cymbal maker." His formula, still a closely guarded family secret passed down for generations, coupled with unmatched cymbal making artistry, technology, and constant innovation are the reasons why so many drummers around the world play Zildjian cymbals.
Collaboration and Innovation
Zildjian's popularity among drummers has allowed them to make deep connections with top artists from every genre. The ongoing feedback and collaboration with their legendary artist roster means with Zildjian cymbals, you'll always be in front of new sounds and trends in recorded and live music. They are the most recorded cymbals in the history of music, and continue to inspire drummers with new sounds for the stage, studio, and practice room.
Old World Concepts–New World Techniques
At the Zildjian factory, everything is done in service of the sound and aesthetic. A minimum of 15 people physically touch every professional cymbal. Certain series, including Keropes and K-Constantinople cymbals are meticulously handcrafted in small batches of 50-60 using a 14-step process. An expert team who has been there for decades tests every cymbal to ensure each one sonically fits within a certain spectrum, but at the same time is unique to accommodate for drummers' personal tastes.
Every cymbal is made with a careful balance of custom built machines and skilled artisans. Rotary ovens heat the castings more evenly for consistency. Hydraulic rolling mills detect discrepancies up to 1/1000th of an inch! Zildjian also invented a computer hammering machine which vastly improves the age old technique of human hammering, not only providing more consistency, but giving Zildjian the ability to explore new sound concepts for drummers.
It All Comes Together
There is a reason more drummers play Zildjian than any other brand. Zildjian has the most versatile and dynamic catalog of cymbals to choose from, no matter your skill level, genre or budget. From the world's most popular and versatile cymbals, the A Zildjians, to the legendary dark and rich K's, Zildjian provides a quality of sound that can only be found in a Zildjian cymbal. If you're looking to experiment with unexpected sounds, try the FX Series. If you want brighter sounds, check out the B12 S Family. For low volume situations, Zildjian has the L80's. And when it comes to sticks, our craftsman have brought all that sonic experience and passion to pushing the boundaries of what a drumstick can be. Powered by the best manufacturing technology, Zildjian Drumsticks are created for and played by some of the most forward thinking musicians on the scene today and standout in durability, feel, and style. Our accessories are also world class and continuing to expand into new directions to give drummers exactly what they need. So whether you're grabbing your first ZBT pack or have saved up for the A or K series cymbals you've always wanted, with Zildjian, you'll be at the top of your game.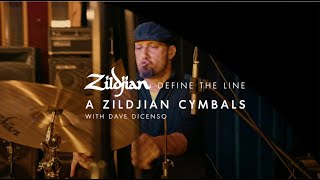 Zildjian Define The Line - A Family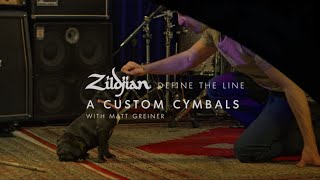 Zildjian Define the Line - A Custom Series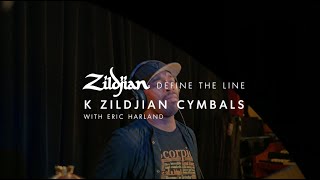 Zildjian Define The Line - K Family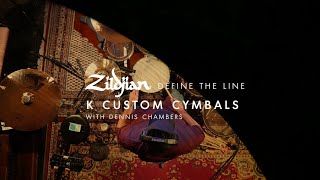 Zildjian Define The Line- K Custom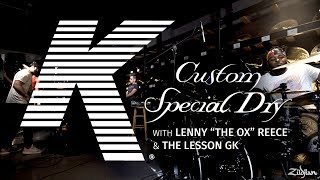 K Custom Special Dry Performance - Lenny "The Ox" Reece & The Lesson GK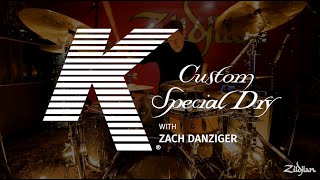 K Custom Special Dry Cymbal Set - Zach Danziger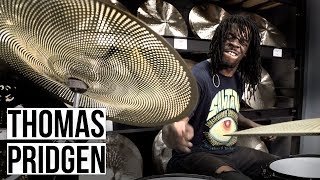 18" Low Volume China Play Through with Thomas Pridgen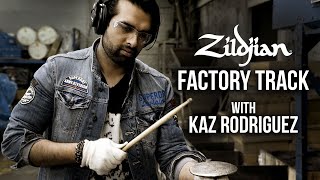 "Zildjian Factory" Track with Kaz Rodriguez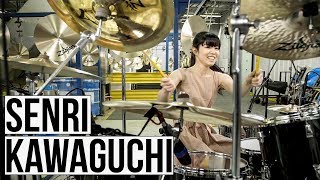 Senri Kawaguchi - Zildjian Factory Solo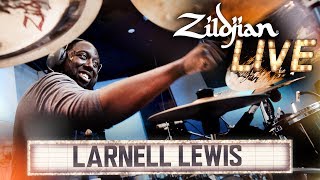 Zildjian Live! - Larnell Lewis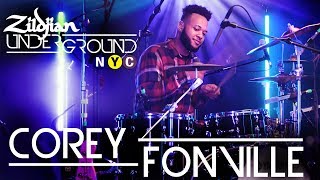 Zildjian Underground - Corey Fonville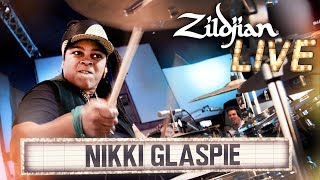 Zildjian LIVE! - Nikki Glaspie