Roland
is a world leader in the design, manufacture and distribution of electronic musical instruments, professional audio equipment, multimedia products and music accessories.
Digital Pianos
From classic-styled instruments that provide the authentic look and feel of traditional pianos to mobile instruments designed for professional use on stage, Roland's award-winning digital pianos deliver top-level touch and tone plus unmatched education and technology features.
Keyboards & Synthesizers
Roland offers a full range of keyboards and synthesizers that lead the industry in sound quality, performance features, and ease of use. With models to suit the needs of players from beginning to professional, Roland keyboards and synths are among the most popular in the world.
Electronic Drums & Percussion
Roland's revolutionary electronic percussion instruments offer drummers a great-sounding, flexible alternative to traditional acoustic drums. The acclaimed V-Drums family of products rule both studio and stage, while a wide range of other innovative instruments meet the recording, performing, and practicing needs of all types of percussionists.
Recording
Offering high-end sound quality and innovative features, Roland's diverse range of recording products deliver exceptional performance for musicians, hobbyists, and audio professionals. From self-contained multitrackers to handheld recorders to a wide selection of interfaces for computer music production, there's a solution available for nearly any audio capture application.
Guitar Products
Roland manufactures a comprehensive line of popular guitar products under the Roland and BOSS brand names. Cutting-edge gear choices in this category includes the famous BOSS compact pedal lineup, the innovative V-Guitar range, and the legendary Jazz Chorus, AC-series, and CUBE amplifiers, to name just a few.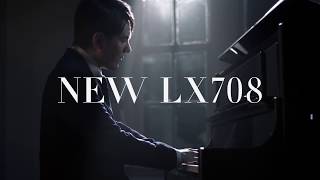 Roland LX708 Digital Piano Performance
Roland's new LX700 piano series recreates this immersive playing experience with superior sound and peerless expression,...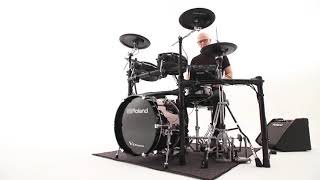 Roland TD-25KVX V-Drums
With the TD-25KVX, serious drummers can tap into high-end V-Drums playability in a mid-level kit, with the strong visual...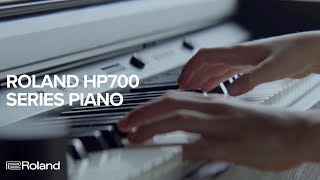 Introducing the Roland HP700 Series Piano
Playing the piano is one of life's most rewarding experiences, whether teaching yourself or watching your family discover a...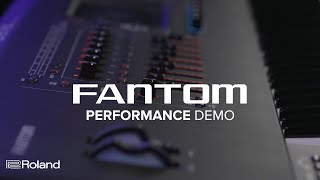 Roland FANTOM Synthesizer: Performance
FANTOM is a new kind of creative hub, made for rapid production and expressive performance. Inspiring onboard production...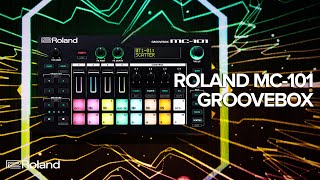 Roland MC-101 GROOVEBOX for Beatmakers and Mobile Producers
The Roland MC-101 GROOVEBOX combines premium-quality synthesizer and drum sounds, samples, patterns and effects in a...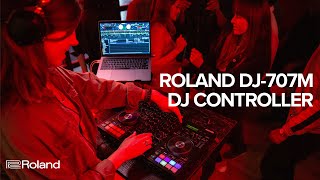 Roland DJ-707M DJ Controller for Mobile DJs
The Roland DJ-707M DJ Controller for Mobile DJs is an integrated live sound console, loudspeaker management system, and fully...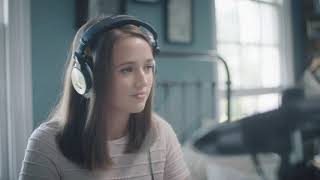 V-Drums TD-1DMK with all double-mesh head pads
The V-Drums TD-1DMK is an electronic drum set with legendary Roland quality and durability, as well as double-mesh head pads...
The Roland brand family includes Roland, BOSS and V-MODA. Roland's impressive line of products includes, but is far from limited to, guitar effects pedals, electronic percussion, acclaimed digital pianos, synthesizers, and digital mixers.