What more can be said in praise of FENDER ELECTRIC GUITARS that hasn't been said in the half century since their introduction?
Where would you begin? The signature brilliance of their sound? The all-pervading coolness implicit in their look? Their status as an American design classic and model of elegant ergonomic simplicity? The versatility that makes the same guitar feel right at home in the green hands of a beginner or the sure grip of the world's most acclaimed artists?
Fender electric guitars know no musical boundaries, used as they are (and always have been) to fuel boundless creativity in those who play them regardless of genre. Fender electric guitars have proven their immense worth over time across the musical spectrum, whether it be on a classic rock song, a blues song, a metal song, a punk song, an indie pop song, a country song, an R&B song, a funk song, a jazz song, an Americana song, a Latin song, and just about any other genre conceivable.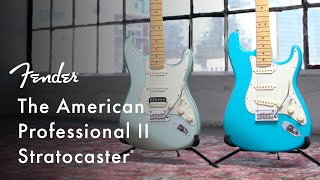 American Professional II Stratocaster & American Professional II Series by Fender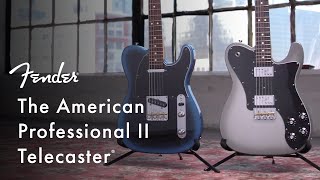 American Professional II Telecaster & American Professional II Series by Fender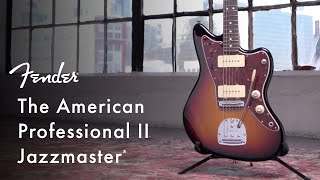 American Professional II Jazzmaster & American Professional II Series by Fender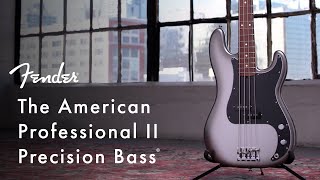 American Professional II Precision Bass & American Professional II Series by Fender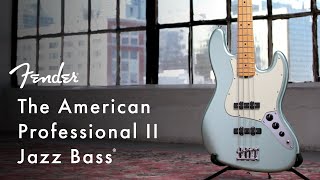 American Professional II Jazz Bass & American Professional II Series by Fender