12 Music Films to Watch
| More in Video and Multimedia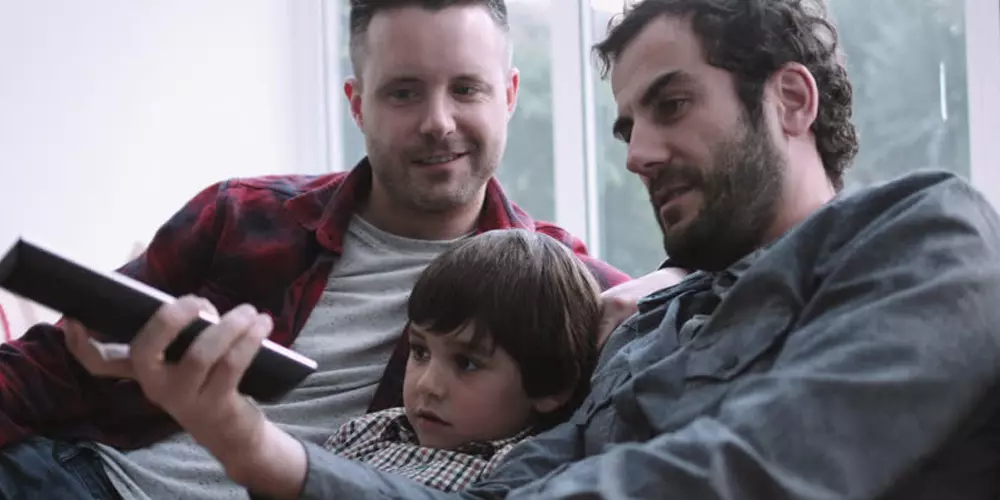 Movies help to unify us as a society. The universal themes explored in the stories teach us empathy, and illuminate our values and dreams.
What defines a music film? One thing we can probably all agree on is that music should play a central role in the story. Concert videos don't make the grade because there is no story arc. While live footage can be both exciting and interesting, and has value as a historical document, it's basically a visual extension of what's on the album. The same goes for video compilations.
On the flip side, a music film doesn't have to include a live band performance. Singing aside, Broadway musicals, for example, fit the profile without featuring musicians front and center.
Here's my list of Top 12 music related films to watch again and again (in no specific order):
1. The Boat That Rocked – AKA Pirate Radio (2009)
An illegal offshore radio station broadcasting from the North Sea in the 1960s. A comical tale of the industry of the day. DJs, record producers, and a long list of whacky characters including the late Philip Seymour Hoffman round out this comic offering. It really highlights the political forces that shaped the UK and produced a new breed of European musician. A triumphant, multi-layered, feel good film.

2. Crossroads (1986)
Eugene is talented, but he dreams of being a famous Blues guitarist. He's heard of a lost song and wants Blues musician Willie Brown to help him track it down. Brown wants Eugene to really experience the blues travelling on the way to its birthplace: the Mississippi Delta. Eugene doesn't know yet about Willie's deal with the devil. The movie culminates in an epic battle between the original Karate Kid and Steve Vai.
3. The Music Never Stopped (2011)

Gabriel suffers from a brain tumour that prevents him from forming new memories. A father must learn to embrace his son's choices and try to reconnect with him through music. Awesome soundtrack and a well-paced story that traverses the spectrum from regret to redemption. You might cry.

4. The Decline of Western Civilization: Part II - The Metal Years (1988)
The middle film of the Decline trilogy, generally considered the best one. This Penelope Spheres documentary examines the culture of the late '80s Los Angeles metal scene. It intercuts short clips of familiar '70s and early '80s stars with unknowns trying to make it. Clearly they are all living life to excess, unaware that the grunge/alternative scene is just around the corner and their heyday is coming to an end. It's almost impossible to pick a best scene - I'm split between Chris Holmes in the pool and Ozzy making breakfast.

5. Jason Becker - Not Dead Yet (2012)
A retrospective documentary about a guitar hero if there ever was one. Jason Becker, a creative mastermind, fights for his life after being diagnosed with ALS (Lou Gehrig's Disease) at age 20. His family banded together and developed new tools for communication. Eventually Jason lost his ability to play guitar, but with the help of computer technology found a way to keep composing. All guitarists should see this film. Heartbreaking and inspiring - Go Jason!

6. Detroit Rock City (1999)
Set in the late 1970s, this film tells the story of 4 friends in a band struggling to attend a KISS concert. I really identified with this movie. It captures the camaraderie between band mates and the isolation one might have felt as a KISS fan. The situations are hilarious and the soundtrack is stacked. They do whatever it takes to see the band that has inspired them.

7. Walk The Line (2005)
The Johnny Cash biopic. From tragic and humble beginnings to a cultural icon. Starring Joaquin Phoenix as the Man in Black. The early scenes are very powerful – and give you a deeper understanding of why he followed such a self-destructive path. From the lows to the highs and back.

8. Warning: Parental Advisory (2002)
I love that Dee Snider plays himself in this made-for-TV movie. The year is 1985; senatorial hearings to place warning labels on rock/rap music are ambushed by an unexpected opposition of "rock stars" including John Denver, Frank Zappa and Dee Snider. This movie will make you seek out the YouTube clips of the original senate hearings and see how much they underestimated "dumb" rockers.

9. Shock 'Em Dead - AKA Rock'em Dead (1991)
An HBO film. Geeky Martin wants to be a rock 'n' roll star with all the attendant trappings. With the help of a voodoo priestess, Martin makes a deal with the devil. Now he's got the fancy car and the snazzy clothes, but what he really wants is to be in the local band that rejected him at the audition. Needless to say, he wins the lead guitarist spot.
Michael Angelo Batio (voted #1 shredder of all time by Guitar World magazine) plays the dark one and contributes a metalized version of "Purple Haze" to the soundtrack. This is a great party movie, and the scenes are way over the top. Starring B movie queen Traci Lords and Steven Quattro, this is a must-see – unless you're looking for good production, or believable acting.

10. Pink Floyd The Wall (1982)
Epic. A beautiful and chaotic collage of images and scenes strung together with an engaging narrative, and wrapped in the sonic blanket that is Pink Floyd. The story revolves around an artist named Pink who suffers from relationship difficulties having grown up with an overbearing mother amidst the working class mindset of 1950s Europe. Partially animated and wonderfully produced, this film keeps on giving with every viewing.

11. Anvil: The Story of Anvil (2008)
Robb and Lips made a pact to rock together forever. Their band, hailed as the "Demi-Gods of Canadian Metal," influenced a musical generation that includes Slayer, Anthrax, and Metallica. Although never becoming a household name, Anvil kept grinding. The story picks up as Lips and Robb, now in their fifties, record their 13th album in one last attempt to rock the world.

12. The Wizard of Oz (1939)
This charming family favourite, based on a story by L. Frank Baum, follows Dorothy and her dog Toto up, up and away as they are caught in a tornado and carried off to the Land of Oz.
She encounters memorable friends and foes on her journey to meet the Wizard, who, the Good Witch of the North informs her, can help her get back to Kansas. And, Dorothy hopes, provide a brain, a heart, and courage to her new friends the Scarecrow, Tin Man, and Cowardly Lion. This musical stands well enough on its own but . . .
An urban legend has grown up around a remarkable series of coincidences that occur when the original soundtrack is subbed with Pink Floyd's 1973 album, Dark Side Of the Moon.
The key is to making this work is to pause track 1 @ 00:00:00 and press play simultaneously with the 3rd roar of the MGM lion.

A few examples of what to listen for:
• The sound of pigs when Dorothy falls into the pigsty.
• Alarm bells going off suddenly when the witch character is first introduced.
• The cash register in the track Money chiming in perfect sync with the switch to colour when Dorothy arrives in Oz.
Although dismissed as "amusing" by the band, the coincidences do seem to pile up.

To round out the list, here are 88 more movies you might want to check out:
1. Rocky Horror Picture Show
2. Ray
3. The Blues Brothers
4. Good Ol Freda
5. Grease
6. Moulin Rouge
7. The Sound of Music
8. Yellow Submarine
9. Mary Poppins
10. All That Jazz
11. Hail Hail Rock and Roll
12. Heavy Metal Parking Lot
13. Rockstar
14. Shine
15. Oliver
16. Tommy
17. Willy Wonka & the Chocolate Factory
18. The Phantom of the Opera
19. Fame
20. Purple Rain
21. The Wiz
22. August Rush
23. Across the Universe
24. Sweeney Todd
25. Beach Party
26. The King and I
27. This is Spinal Tap
28. Labyrinth
29. Amadeus
30. Beware of Mr. Baker
31. Hairspray
32. The Full Monty
33. Saturday Night Fever
34. 8 Mile
35. Dazed and Confused
36. Light of Day
37. KISS: Exposed
38. Oh Brother Where Art Thou
39. The Red Violin
40. The Piano
41. Captain Corelli's Mandolin
42. School of Rock
43. Coyote Ugly
44. Rock of Ages
45. Almost Famous
46. Eddie and the Cruisers
47. Popeye
48. Annie
49. Footloose
50. Dirty Dancing
51. La Bamba
52. Crybaby
53. The Pick of Destiny
54. Moonrise Kingdom
55. Les Miserables
56. Staying Alive
57. The Devil's Violinist
58. Bill and Ted's Excellent Adventure
59. It Might Get Loud
60. Fantasia
61. Sgt. Pepper's Lonely Hearts Club Band
62. The Forbidden Zone
63. Monty Python's The Meaning of Life
64. Flashdance
65. The Muppets Take Manhattan
66. Peter and the Wolf
67. How the Grinch Stole Christmas
68. Top Secret
69. The Saddest Music in the World
70. Imaginaerum
71. Jesus Christ Superstar
72. Pete's Dragon
73. Evita
74. Metalocalypse: The Doomstar Requiem
75. High Fidelity
76. Pee Wee's Big Adventure
77. The Buddy Holly Story
78. Great Balls of Fire
79. Sid and Nancy
80. Immortal Beloved
81. What's Love Got To Do With It?
82. Gainsbourg: A Heroic Life
83. Coal Miner's Daughter
84. 24 Hour Party People
85. The Rocker
86.The Runaways
87. Wayne's World
88. Lemmy

Shane Carter is a recovering KISS fan. Recording guitarist, engineer, philosopher and teacher, he enjoys studying vintage instructional videos and has recently discovered a passion for grinding stone guitar picks. Currently celebrating 19 years with Long & McQuade and nowadays working at the Windsor location, Shane can be contacted for movie recommendations through [email protected]