Giving the Gift of Music Lessons
| More in Gift Guides, Lessons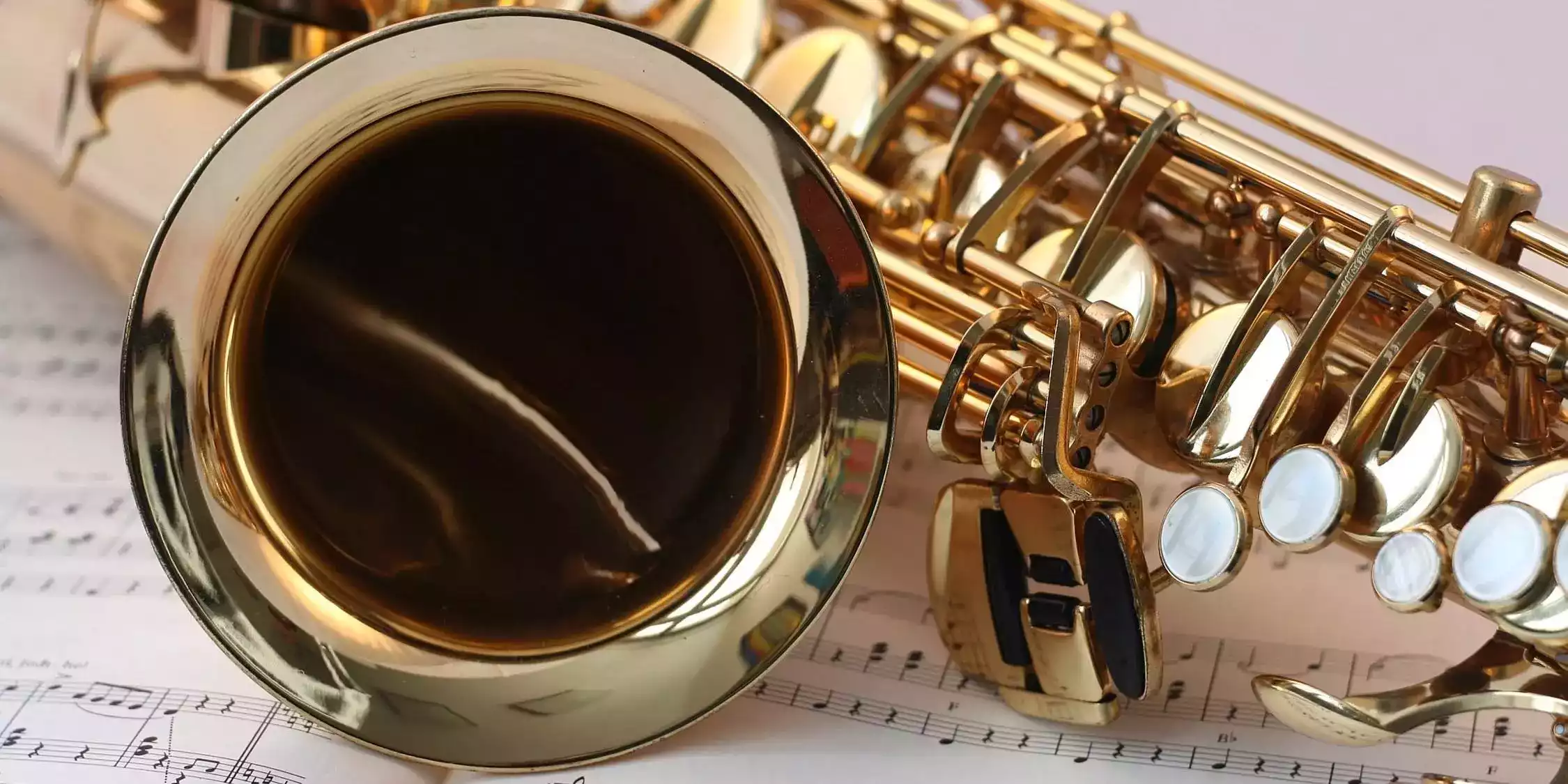 Do you have a friend or family member who wants to learn an instrument? Does little Johnny keep playing the first three bars of "Wonderwall" over and over again on that guitar you bought him last Christmas? We've all met that person with the seldom touched piano in the living room; "One day, I'll take some lessons and be able to play that thing!"
There's a scenario we often see at the lesson desk – Dad drops his child off for piano lessons, and laments that he never took those drum lessons he always dreamed of as a kid. Grandma registers her grandchild for violin lessons, and sighs "I never did learn to play the cello, like I wanted."
Contrary to popular belief, it's never too late to start learning an instrument – and as luck would have it, it's also never been easier to find a Long & McQuade Lesson Centre near you! Our Centres span the entire country, from St. John's, Newfoundland, to Courtenay, British Columbia.
Giving the gift of lessons makes a great present for your loved one, no matter their age or stage. Whether you know someone who wants to improve their existing skills, who wants to pick an instrument up again after a long hiatus, or who has never touched music in their life, lessons as a gift are a perfect place to start. Our friendly and professional Lessons Associates can match prospective students to an appropriate teacher, who will tailor a personalized curriculum with their student's goals and interests in mind.
Any dollar amount can be loaded onto a blank gift card by our lesson staff, usually in multiples of our base lesson rate; then, the recipient can select their teacher, instrument, and lesson time at their own convenience. These gift cards do not expire. The gift card can be accompanied by our Music Lesson Centre brochure, which details each location's teachers, along with their education, experience, and rate. This information is also available on the Long & McQuade website, www.long-mcquade.com.
The Lessons Associate can then introduce the student to a Sales & Rental Associate in their chosen instrument's department, should they need to rent or purchase an instrument. Another concern we often hear is regarding the cost of an instrument. Long & McQuade offers a variety of different ways to bring your instrument home, including rentals and financing. Learning the piano does not have to mean spending thousands of dollars right away on an upright acoustic, and learning drums does not mean a new drum student needs a huge, expensive kit. Our Sales & Rental Associates will assess and qualify your instrument needs, matching you with the perfect instrument whether you are purchasing, financing, or renting.
Students of Long & McQuade Lesson Centres also receive 10% off all of our books and print music – helpful for beginner and advanced students!
Regular, private music lessons will set students up for success. It's true, there are many free resources on YouTube and other online spaces, but the experience they give pales in comparison to a one-on-one, live teacher! With a personal instructor, students will avoid developing bad habits such as poor posture and improper technique – these bad habits can be difficult to unlearn. Unlike a YouTube video, a private teacher will provide a student with regular feedback and develop a curriculum focused on fostering their strengths, as well as addressing and improving areas of weakness.
Music lessons give so much more than the ability to play an instrument. Playing an instrument boosts self-confidence. Practicing the instrument teaches time management skills, along with what it means to make a commitment to something. By learning this kind of self-discipline, along with regular practice and weekly lessons, students will make exciting strides in their ability.
Giving the gift of education and experiences is so meaningful. Instead of something material that will wear out or break over time, learning an instrument is a special experience that people will carry with them throughout their life.
We look forward to seeing you in our Lesson Centre this holiday season!
**
Room for a short bio and small pic….