Gibson Month Livestreams
| More in Acoustic Guitars, Bass Guitars, Electric Guitars, Livestream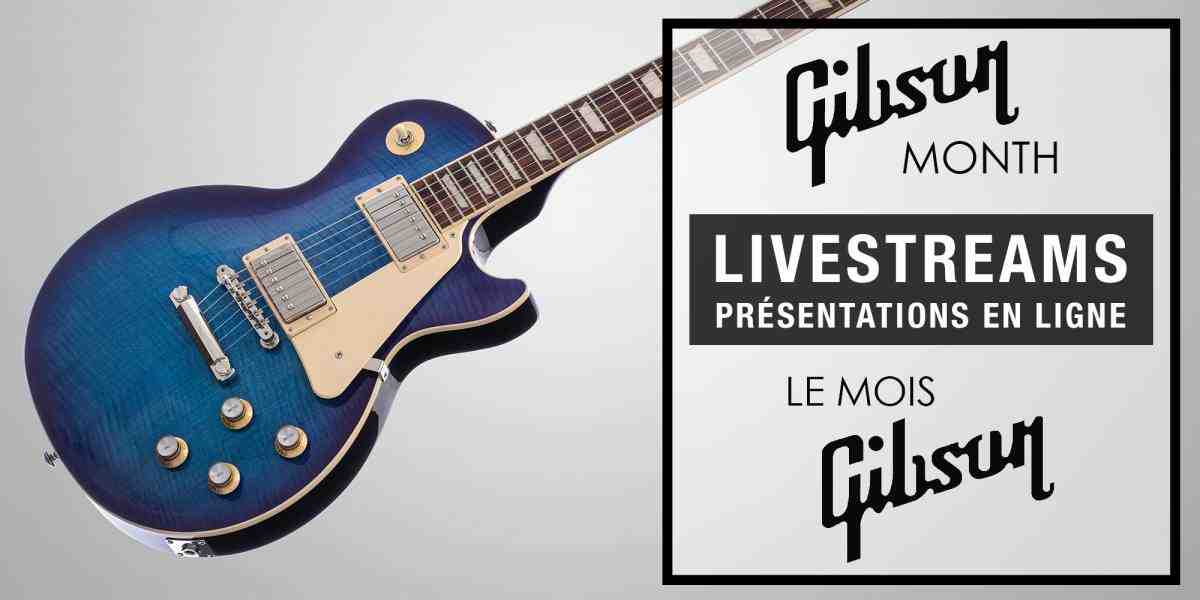 Welcome to Gibson Month with Jeff and Jeremy
Join Jeff and Jeremy from Yorkville Sound as they take us through some of the incredible features and limited edition models available during Gibson Month at Long & McQuade.
Guitar Clinic with Jared James Nichols
Spend some time with American blues-rock guitarist Jared James Nichols! Join us for a YouTube takeover as he walks us through all the features of his brand new Epiphone signature guitar, and most importantly, shows us the way it sounds. He'll also be sharing some of his favourite playing techniques that you can practice, followed by a performance of some of his songs. You won't want to miss this!
Guitar Clinic with Brendon Small
You may know Brendon Small as the co-creator of Metalocalypse or from his melodic death metal band, Dethklok. Brendon will be here to go over his brand new Epiphone Ghosthorse Explorer and show you some tricks of the trade. It will include some playing techniques, a performance of a couple of songs as well as some live Q&A.
For the Love of Gibson featuring Big Sugar
Gordie Johnson of Big Sugar is well known for his love of his Gibson guitars. Double necks! Flying Vs! SGs! Oh my! Get personal with Gordie Johnson as he professes his love for Gibson guitars. He'll tell stories about what drew him to the Gibsons in his collection, what's unique about them, how different guitars inspire him to play differently, and more! Whether you're a fan of Gordie, Big Sugar, or Gibson, this unique livestream will be informative and inspiring. You know he has lots to show and tell when it comes to Gibsons!