Improvisation for Everyone
| More in Lessons, Performing, Trade Secrets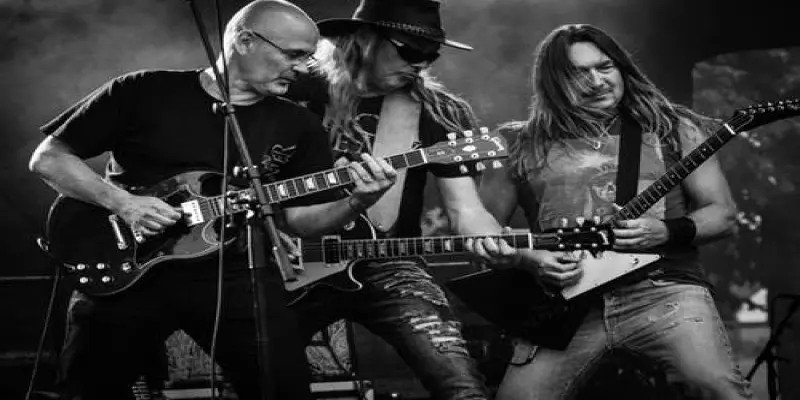 The dictionary offers us this definition: "Improvisation: to compose or sing without preparation...."
This definition is misleading and potentially discouraging. Without preparation? If that's true then what were iconic improvisers like John Coltrane and Sonny Rollins doing during the marathon practice sessions they are known for? The truth of the matter is that there are master improvisers such as pianist Keith Jarrett that can walk out on stage and play for two hours without any –or at least very little – planning of the content of the concert. In this advanced version of musical improvisation, the musician is almost as much along for the ride as the audience members, but to suggest there wasn't any preparation involved is ridiculous. Jarrett is a musician with mountains of experience in classical and jazz repertoire, he is a prolific composer, arranger and although his virtuosity manifests itself in his piano playing, and he also plays many other instruments. So it's fair to say that he has spent his entire life preparing for his solo improvisations. But don't worry; there is lots of music to be made and lots of fun to be had long before you consider facing a packed house at Carnegie Hall without a song list.
Most musical improvisation is made from a vocabulary of scales, patterns and licks. It may be helpful to consider this in comparison to language. Everybody is capable of speaking without the aid of a written script, but consider how you got to that point. As infants we begin speaking with just a handful of words and we practice using those words over and over in an effort to improve the service we're receiving from our parents. Then we spend the rest of our lives adding to the vocabulary and constantly figuring out new ways to put words together to more effectively express new and old ideas.
In rootsier musical contexts, aspiring improvisers often learn to improvise on a lick-by-lick basis. Years ago, Gibson Guitars published a very cool ad showing two guitarists sitting across from each other with a caption that read something like: "I can't explain it, but I can show you." There are thousands of guitarists who have experienced this kind of exchange, each time coming away with an expanded (musical) vocabulary in the form of a new lick. This process continues when the player plays the new lick, often obsessively, until they don't have to think about it anymore and the lick is simply at their fingertips and ready to go.
Aside from the lick exchange approach often used by blues and rock guitarists, there is a more general approach to improvising that may appeal to you. This begins with developing your ears and doing so by learning tunes 'by ear.' Pick a simple melody and learn it without referring to sheet music. Start simple.
For example, "Oh Suzanna" is an old Bluegrass melody that you have probably heard. Learn this melody. Once you have learned the melody, try playing it different ways, especially slowly. It doesn't take much effort to make this sound corny, but it can also sound quite beautiful and even soulful. For proof of this, check out James Taylor's rendition from 1970. Try changing the rhythm by holding some notes a little longer. Try bending the occasional note. Play it as if it is the most beautiful melody you've ever heard. Think about how your favourite vocalist might approach the melody. James Taylor makes it sound like a James Taylor song by the way he phrases it. Once you have thoroughly learned the melody, try adding a note here and there.
This particular song is helpful because in the process of learning you have also learned the pentatonic scale. As its name suggests, the Pentatonic scale is made up of the five notes left after removing the 4th and 7th notes from the major scale.
In the example below, when the Bb (4th note) and the E (7th note) are removed from an Fmajor scale, the remaining notes are an F (major) pentatonic scale. Learn this scale and you are likely to find that this is a convenient way to begin improvising as there are no 'wrong notes.'
| | | | | | | | |
| --- | --- | --- | --- | --- | --- | --- | --- |
| F | G | A | Bb | C | D | E | F |
| F | G | A | Bb | C | D | E | F |
| 1 | 2 | 3 | 4 | 5 | 6 | 7 | 8 |
There is an old joke that goes something like: "How do you get a guitar player to stop playing? You put sheet music in front of them." There could be an addendum to the joke that goes something like: "How do you get a classical musician to stop playing? You take their sheet music away."
The takeaway here is that everybody should learn to read because it will open all kinds of musical doors. The other takeaway is that all musicians should learn to improvise for exactly the same reason. Regardless of how simple or complex the music you play is, there is often a place for some improvised embellishment and some highly satisfying in-the-moment musical experiences.
***
Following a career in the instrument and equipment side of the music business Brian now spends his time playing jazz and writing and recording original music.
Reverbnation.com/brianmcconnell3