Who Are You? (Finding Your Own Sound)
| More in Trade Secrets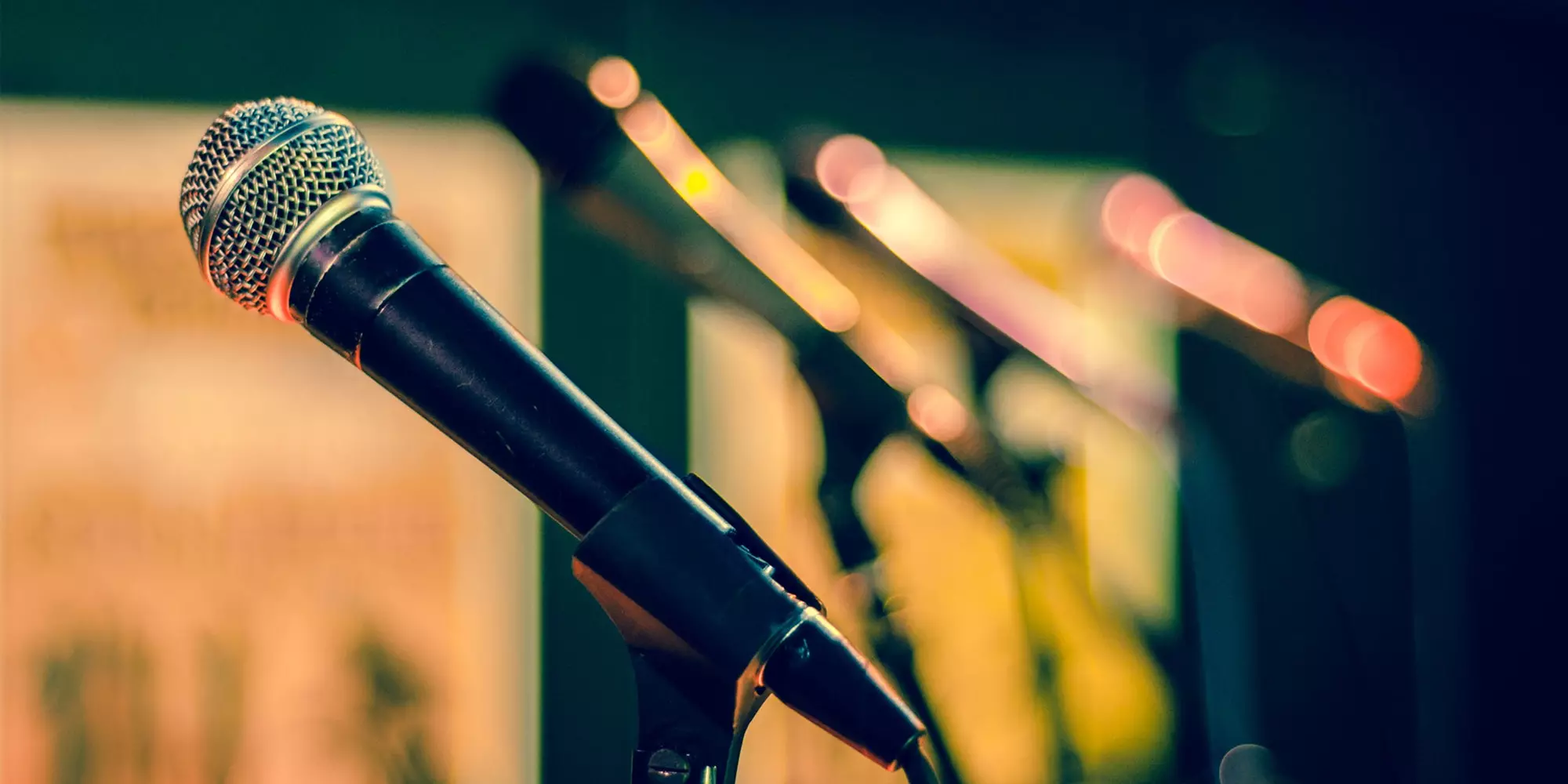 If there's one thing that successful musicians have in common, it's this: they don't sound like anyone else. We all start out trying to mimic the sounds and styles of those we admire, but developing a unique musical personality is the ultimate goal for most of us.
That journey - from imitation to inspiration to individuality - is different for everyone, and can happen at any point in one's musical life.
"I was mostly inspired by my teachers," says Lizzy Munson, a 21-year-old singer and cellist from Calgary. "I spent a lot of years learning how to imitate them and artists I would hear on the radio."
Munson is currently based in Las Vegas, where she sings and plays cello in Cirque du Soleil's elaborate production, Ka. Exposure to a diverse palette of genres has been a key to developing her own identity as a musician—a work that's still in progress, she says.
Munson will be releasing her own music in the not-too-distant future. But she's already racked up a prodigious string of genre-spanning achievements, from national classical cello awards to performing and recording with the likes of Michael Bublé, Shawn Mendes, Souls in Rhythm and Michael Bernard Fitzgerald. In 2016, Munson rocked her way to the $10,000 grand prize in the Calgary Stampede Talent Search, a competition whose alumni include Fitzgerald, Paul Brandt and Kiesza, among others.
"I think that no matter what style of music you want to play, it's important to learn absolutely everything you can about every different style," Munson says. "Knowing more will help you create something that's truly unique to you."
For Vancouver singer and keyboard player Alexis Young, 27, leader of the original music project Youngblood, discovering what kind of music she didn't love was a turning point.
"When I was growing up, my dad would play classics like Elvis, Frank Sinatra... that crooner style, and as a teenager I realized that I didn't really enjoy this music," says Young. "Then I found the first Franz Ferdinand album, and that was it."
The Scottish band's 2004 self-titled debut album contained the hit single "Take Me Out," which opened Young's ears to ideas like tempo changes.
"After that I got really into bands like Stars, the New Pornographers, Broken Social Scene and Metric—those bands really influenced the way I wanted to make music. They made me feel something."
But Young was also drawn to the twangy atmospherics of spaghetti western soundtracks. Youngblood's sound, as heard on the current Feel Alright EP, combines elements of hard-hitting moody rock with those dreamy textures. The band won 2017's Juno Master Class and finished in the top 10 of the CBC Searchlight competition.
Sometimes fate steps in to steer a career. As a child, Juno-nominated jazz artist Laila Biali was well on her way to becoming a dedicated classical pianist. "When I was 15, I was in a car accident. My right arm was injured and those dreams were essentially dashed," says Vancouver-born Biali, 36, who these days divides her time between Toronto and New York.
It was during her painful recovery that she discovered jazz. At 17, during a slow transition back to performing in this new-to-her genre, she was offered a music scholarship at Humber College. Her abilities as a pianist had still not fully returned, though. "My weakness was discussed, and I was offered the scholarship as a singer," even though she had little vocal experience and no formal training.
"One of the themes of my life until my mid-20s was people saying 'you ought to do this, you ought to do that.' I enjoyed singing but I didn't feel like it was the full picture."
Getting involved in composing and arranging began to colour in the blank spaces, and Biali says that by age 25 or 26 she was getting comfortable as a vocalist. That comfort level got a boost from Grammy-winning American jazz trumpeter Chris Botti, who in 2006 asked her to take on a vocal role with his band after overhearing her play and sing while warming up for a piano performance.
Since then Biali has toured and recorded with Sting, Suzanne Vega, Paula Cole and the late Dave Brubeck among others, as well as releasing several award-winning solo albums. Her music has evolved to become a unique kind of contemporary song-oriented jazz, including elements of pop and soul. "In terms of style, I feel like I'm just there now," she says.
That's a sentiment echoed by Daryl Hornach, bassist for Calgary's hard-working Steve McQueen Band. Hornach, 51, who's also a sales and rental associate at Long & McQuade's Calgary East store, has been playing bass since age 14.
"I'm becoming better all the time, and it's because I'm a better listener now," Hornach says. "Every note counts. I don't worry about speed as much as feel."
In a familiar scenario, Hornach took up bass by necessity after his junior-high band's bassist quit. "I wasn't cool with it at first, but after a while I found I was listening to my favourite bands and focusing on the bass. I became a different individual. I was now a bass player," he says.
Absorbing the styles of Geddy Lee, John Deacon and Phil Lynott led him to funk and fusion masters like Jaco Pastorius and Stanley Clarke.
"You take a little bit of their approach and incorporate it. In my later teen years, as I played in more gigging bands, I realized I would never have those guys' chops, but I could take some of their ideas and be inspired by them. By the time I was 20 or 21, I realized I had my own unique style and feel to bring to a band."
Hornach describes his approach as "very groove-oriented, with elements of Motown, funk, fusion and reggae. I had my punk rock phase too, and I bring some of that to my playing, especially now."
Hornach, Biali and Young all agree with Munson that an open mind is key to finding your own voice.
"Know your strengths," Biali says. "Listen to feedback, but filter it and look for recurring themes. Be fully engaged, and don't limit yourself."
Adds Hornach, "Don't be a snob. Listen to everything—and remember why you're playing music."
Make sure to check out our other blog post Five Ways to Diversify Your Musical Experience!
* * *
Miles Durrie is a guitarist, bassist and vocalist who, after many years of practising, performing and recording in various genres, is still discovering his own sound. By day, he's a Sales and Rental Associate at Long & McQuade's Calgary East store.