Guitarist Gift Guide: The Essentials
| More in Acoustic Guitars, Bass Guitars, Electric Guitars, Gift Guides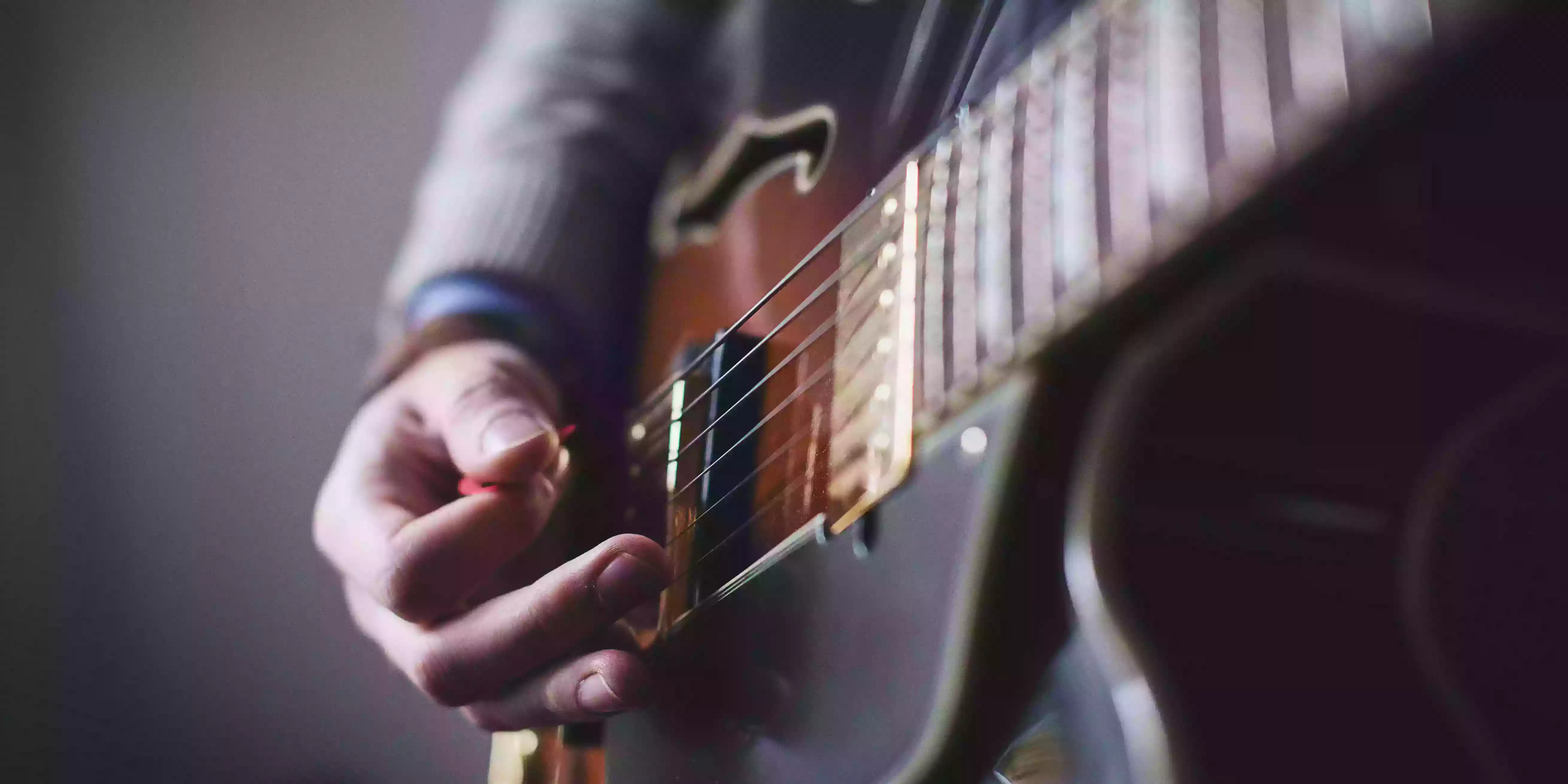 As a guitar player myself, I can confirm that we can be a picky (no pun intended) lot, and my ilk can be a tad difficult to buy for when it comes to the holidays. Granted, gift cards are available in any denomination that you like, but it would make for a short, boring article, and that is not what they pay me the big bucks for, you know?
To aid you in your search for the perfect gift that should be on the wish list of even the most persnickety of guitar players, the following article will break it all down, focusing on the bare essentials that any guitar player, from newbie to pro, could appreciate.
Before we proceed, it should be noted that there is no right or wrong answer when it comes to gear; there is no wrong pick or correct amp. While this may complicate matters when it comes to stuffing the stocking, there are some universal needs that most, if not all, players (myself included, if you are buying) can use in some form or fashion.
Essentials: Picks
For an exhaustive breakdown of all things picks, I highly recommend checking out the article featured in this year's Holiday Gift Guide (also written by yours truly). If you don't have time for such things with all the hustle and bustle of the holidays, and you likewise don't have the time to discreetly rifle through the pant pockets of your loved ones in a vain attempt to discover what kind of picks they use, fear not: many companies offer variety packs that should satiate even the most discerning player. Plus, even if their pick of destiny isn't in that pack, perhaps they will discover something new that they like. There are many such variety packs available, but here's two to get you started.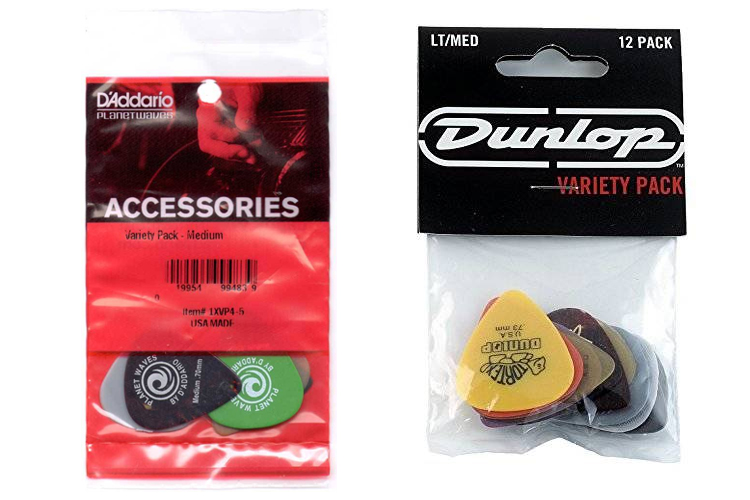 Planet Waves Medium Guitar Pick Variety Pack and Dunlop's Light Medium Guitar Pick Player's Pack
If you are looking to put the fun in FUNctionality, many companies offer picks embossed with band logos, amusing puns (like picks with pictures of noses...get it?) and even poo emojis. No, that is not a typo.

Perri's Leathers Rush Pick Pack, FUNctional Freshly Picked Noses Pick Set, Perri's Leathers Poop Emoji Pick Pack, or see our full selection of picks here
Essentials: Strings
As with most things musical, strings can also be a very personal preference. The type of guitar, the player's preferred tuning, sound, feel, longevity and even colour can all factor into the choice of string. With that said, there are some generalities that should apply to most players. For example, Ernie Ball Strings, which are, for all intents and purposes, an industry standard. If you look at the back of any package of Ernie Ball Strings, it lists the players that are users of their strings, and the first three names are Eric Clapton, Jimmy Page and Slash. 'Nuff said, right?
EB strings also offered a wide variety of gauges (including "hybrid" and in between sizes) and materials (such as the Cobalts, which I am a big fan of, and the new Paradigms, which have a special steel core for unbreakable strength), but maybe the best thing about them for the gift buyer is that all the packaging is bright neon. If you are sneakily searching around your loved one's music room like Santa to see if you can find their string of choice, chances are you can spot Ernie Ball's packaging from your neighbour's front lawn.
The two most common sizes are 9-42 (which is neon pink) and 10-46 (which is neon green), and in a very broad sense, the pink package is great for Stratocaster style guitars, and the green package is perfect for Les Paul style guitars. Long & McQuade also sells multi-packs, which generally have several sets contained within, and often includes a bonus item, such as a capo (which we will get to in this article shortly), a string winder, or even an extra set of strings for free. And last time I checked, free is the best deal there is.

Ernie Ball Super Slink 9-42, Ernie Ball Regular Slinky 10-46, or check out our full selection of Ernie Ball strings here and other strings Long & McQuade offers here
Essentials: Cables
Cables, the seemingly forgotten element of good tone. You can have the finest guitar in the land and the most outrageously hand built amp on the planet, but if the cable connecting the two is of the bargain basement variety, then your tone is suffering. Unsurprisingly, Long & McQuade has your back once again, as we offer a variety of different cables to meet your needs under the Christmas tree (or Festivus Pole).
When it comes to cables, really it comes down to length and quality (there's a dirty joke in there, but let's keep it classy, shall we?). Length of cable is determined, of course, by the needs of the player. For bedroom practising and just messing around, 6-15 feet should be fine, but a longer cable, perhaps 20+ feet, should be employed for performing.
Beyond that, it comes down to quality. Go into any L&M location and you will see our Yorkville cables that come in three flavours: green, red and blue packaging (which, in terms of quality, coincide with good, better and best respectively). The Standard, or green cable, is our entry level (but still great) model. They come in the widest variety of lengths and styles (like a cable with a 90-degree jack rather than the more standard straight jack, or cables with tweed coverings that don't get tangled as much) and are also the most affordable. The Deluxe, or red cable, is the next step up. The jacks themselves are quite a bit more rugged and solid, and the cable is more shielded, so the chances of your rig picking up any excess noise is far less. Last, but certainly not least, is the Studio, or blue cable. As the name would imply, it is specially designed for studio use and offers the highest fidelity, lowest noise, and most robust tone available. With its gold-plated jacks (which transfer sound better than chrome plated jacks) and ultra shielded cable, it is definitely a premium cable that might be overkill for beginners, but with any and all cables, I feel they are like bathroom tissue; you'll never not need it.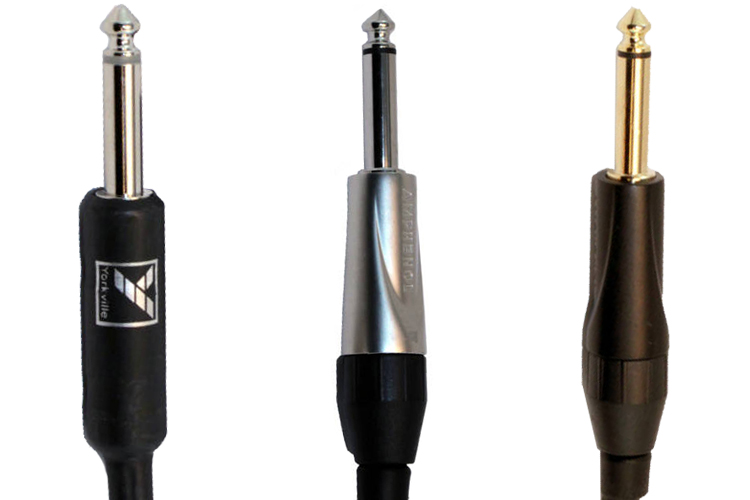 Standard Series by Yorkville, Deluxe Series by Yorkville, Studio Series by Yorkville, or check out our full selection of cables here
Essentials: Capos
If you are mostly an acoustic player and cables are as useless as a glass hammer, we have a wide selection of capos as well.
Capos are devices that allow the player to change the key of the guitar and still use familiar chords (or avoid having to use the dreaded barre chords). Without the invention of the capo, we would not have classic songs like "Here Comes the Sun" by the Beatles, "Hotel California" by the Eagles, and even "Wonderwall" by Oasis, and because of this, the humble capo has become an essential tool to players of any level.
There are, at least in my mind, three levels of capos - standard, adjustable, and premium adjustable.
The standard style encompasses the most common style of capo, popularised by brands like Dunlop and Kyser. It is a simple clamp with a spring that has a set amount of tension and it is extremely easy to use. That said, for optimal performance it is best that you buy the appropriate capo for the instrument, as there are different capos with different spring tensions for electric, acoustic steel string and classical (as well as banjo, mandolin and even ukulele).
If you want to avoid all of that and cover more bases with a single gift, I would recommend an adjustable capo, as in the spring has a variable amount of tension (using a small thumb wheel) that you can fine tune for every individual instrument. The most common type of adjustable capo is the Planet Waves NS Artist or Tri Capo, but other companies offer them as well.
That includes the last type, what I call the premium adjustable capos, including brands like Shubb, G7th and others. Generally speaking, these capos are more professional and offer premium build materials (aircraft aluminum and the like) and can be fully adjusted for ultra fine tuning.

"Standard" capos by Dunlop and Kyser, Adjustable capos like the Planet Waves NS Artist or Planet Waves Tri-Action Capo, Premium Adjustable capos by Shubb and G7th or view our full selection of capos here
So far, we have only covered but a smattering of what is available this holiday season. Guitar stands, books, pedals, cases and straps would also make excellent gifts and may be explored in another article. Stay tuned!