NAMM 2016: KRK Rokit Desktop Monitors
| More in NAMM 2016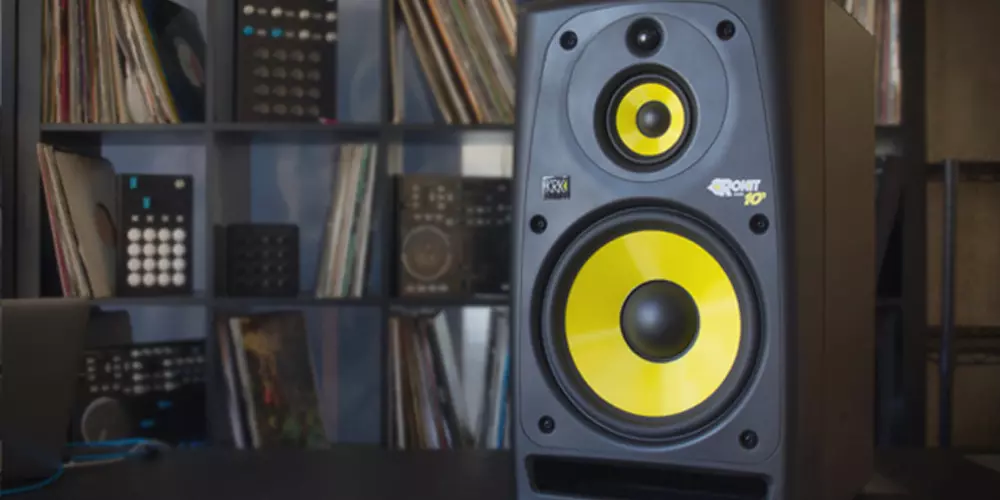 New studio monitors showcased by KRK at NAMM 2016, including the 4-inch Rokit RP4 G3 and RP10-3 G3 mid-field monitor.
:
Long & McQuade thanks you guys for stopping by at our KRK booth 2016. This year we have two exciting new products to show you. The Rokit 4 -inch, featured in black, white and silver. When people first listen to this monitor, you're going to see people's eyes immediately light up. They're going to say, "Man this just sounds exactly like what we'd expect from a Rokit series monitor." The accurate high-end, tight bass, but in a 4-inch enclosure.
Now you can have this easily setup on your desktop table and take it on tour with you. For DJ's this easily fits in your carry-on luggage. Now take the Rokits with you guys everywhere. That's the Rokit 4 to introduce to you guys this year. Also we have the Rokit 10-3's. Newly voiced from the G2's, now we have the G3's. This is our mid-field monitor, bringing everybody, that studio quality playback loud speaker system that everybody expects from a large studio. Now you can have it in your own personal studio.
That's what's so exciting about the Rockit G3's, now you have your near field but also you're able to play back and accurately listen to your reference mix through a big 10 -3. What all the Rokits still feature on the back, multiple inputs, high level and low frequency adjustments for your room. As always, front firing bass ports, so that the air is naturally released to the front of the monitor. This is the whole Rokit series for us from NAMM 2016. Now we have a full family, so go to your nearest Long & McQuade. Listen to them, check them out, see which ones the right one for you. Thank you guys for visiting us this year.