NAMM 2016: Roland EL Cajon
| More in NAMM 2016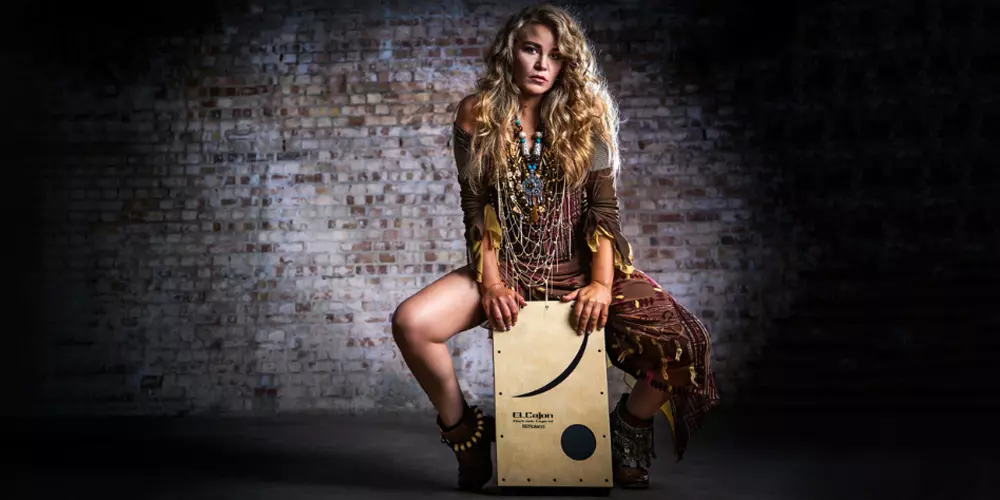 Roland's Jordan West demonstrates the new Roland electro-acoustic EL Cajon.
:
Hey, everybody, this is Jordan West with Roland. I'm at NAMM 2016 with Long & McQuade and I'm going to show you guys the new EL Cajon by Roland.
It's amazing. It's electronic, layered. It's awesome. It has our triggering system, our sounds, 30 kits to choose from, two triggers, three categories. The first category's called Cajon; it's kind of an enhanced, natural kind of deal. The second is percussion, so you got your tambourine, shakers, triangles, all sorts of stuff. The third one is SFX, more of your dub step, 808, classic Roland electronic sounds.
So I'm just going to go through a few of the sounds and show you guys some examples. First I'll show you the Cajon totally acoustic because you can play it this way if you wanted just like a normal acoustic instrument. So that's just kind of what it sounds like, but when you turn on, like, the first setting, it enhances the natural sounds of the Cajon. So you could go really natural with it or you could go over to SFX and get some ... classic 808 ... there's that.
There are a few that are touch sensitive, velocity sensitive, so you could do, like, this tambourine patch. A soft hit up here gets you a tambourine sound; a harder hit, you get a roll. Something like that. We also have some different percussion sounds.
So that's just kind of an overview of the different categories. This can be battery-operated or you can plug it in. You can go direct in, you can mic it. There's also a speaker so you can take it to your gigs. You can use it anywhere. It's, like, a really versatile instrument from Roland. So thank you.