Diction For Singers.c
Diction For Singers (2nd Ed): A concise reference for English, Italian, Latin, German, French, and Spanish pronunciation - Wall/Caldwell - Book
SKU: #

118778
|
Model: #

9781934477700
|





Product Reviews

0 Reviews
Write a Review
---
Additional Photos: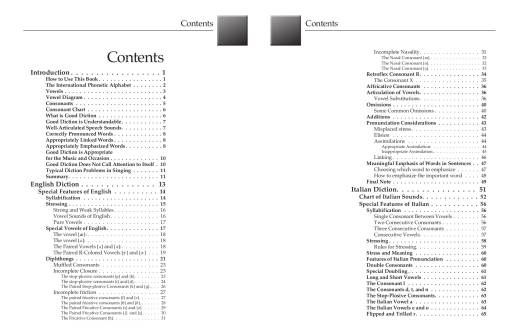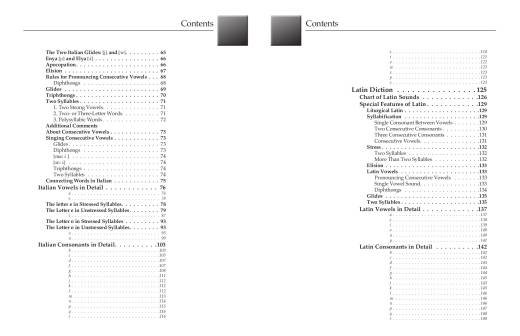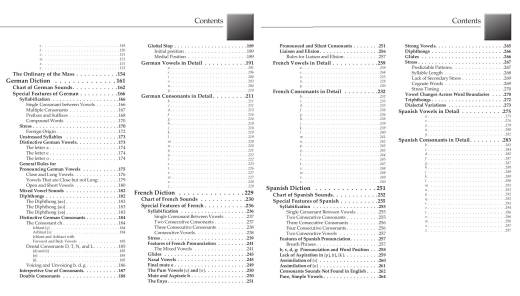 Editors: Joan Wall, Robert Caldwell
Format: Book
Version: Text

So many languages, so little time . . .

To support this challenging condition for undergraduate diction courses, we created an integrated multimedia platform that allows you to manage it all efficiently and flexibly - and Diction for Singers is at the centre of it all.

As its subtitle suggests--A concise reference for pronouncing English, Italian, Latin, German, French, and Spanish--it allows you to cover all relevant languages in one book, with one low price. The material is optimized to function both as a text and a reference so that you and your students can get what you need instantly, which helps foster a sense of accessibility. In most cases, the layout allows you and your students to literally flip through the pages to get right to any issue--one of the many positive features cited by professors in an independent doctoral dissertation on diction texts.

Each language follows the same structure, which makes your teaching each successive language that much easier and familiar--a structure that applies to the diction section of Russian Songs and Arias as well. The structure begins with a concise overview of studying the language--a bird's eye view that helps orient your student to what to expect when studying the language. It then offers quick Chart of Sounds, which is organised by alphabet letters and letter combinations, allowing you and your student a quick access to easily-forgotten details, particularly when transliterating a song into IPA. Next, it begins a section called Special Features, which includes such features as thriphthongs in Italian or the multi-letter combinations for a single sound in French. Finally, it ends the language with the "Vowels in Detail" and "Consonants in Detail." Here, you guide your students through each letter of the alphabet (and its subset combinations) and the guidelines for pronouncing them in a variety of contexts. Throughout, each guideline comes complete with a number of example words, spelled out in IPA.

Reviews:

"Diction for Singers is such an accessible book, so easy to find things -- I can quickly find the answer I need! I use it more than I've used any other diction book. I use it for my upper class voice majors who have also found it very helpful. Our school has decided to use your book for the diction course this year for voice majors which will make a nice consistency for the students." - Laurel Goetzinger, Professor of Voice Butler University

"Thanks so much! I love your book. It has been such a valuable resource from the time I was an undergraduate through my doctorate and into my academic career." - Dr. Michael Hix, University of New Mexico, College of Fine Arts Music Department

"Voice teachers who are looking for a suitable text for undergraduate diction classes may call off the search. Here, in a single volume, is a concise compendium for the pronunciation of sounds in English, in the standard foreign languages that singers are required to master, as well as in Latin and Spanish. This single text offers a solid foundation admirably suited to students' needs... Well written, coherently organised, and in an attractive format, this book is highly recommended both as a basic diction text and as a standard reference." - The NATS Journal

"At last, here is an undergraduate textbook that addresses problems created by having to cover too much material in too short a time. Using the IPA Diction for Singers covers basic rules of singing diction in six languages, presented in clear, concise units that provide flexibility in course organisation. Streamlined formatting makes for quick access, and the material covered gives students an excellent cornerstone on which to build." - Dr. Carol Kimball, University of Nevada-Las Vegas

"We've reviewed your diction books and are especially keen on the Diction for Singers text. The formatting is wonderful, clear, useful--it is truly a reference work, one to keep handy in the studio." - Dorothy DiOrio, Castonli Professor of Foreign Languages, Auburn University

"...found Diction for Singers to be clear and creative, especially with the use of the IPA symbols. The book is exactly right for those of us who are in the situation of having to teach a crash course for one year. In fact, I find it even better than that. It can be used for longer periods and now I don't have to compile many resources." - Laury Christie, Professor of Voice and Diction University of South Carolina

"Finally, a book tailor-made for the diction classroom, one that does not force the teacher to supplement from other texts. This book is very well organised and easy to understand. It is also an excellent reference for any singer or teacher of singing." - Ann Harrell, Hardin-Simmons University

"The organization of Diction for Singers is excellent and its presentation is logical. This book makes a valuable contribution to the available literature on diction rules and practices in the singing voice. Its organization is excellent and its presentation is logical. It should prove to be an important tool in the voice studio and for the artist singer." - Richard Miller, Oberlin College Conservatory of Music
There are currently no reviews for this product. Be the first to write one!