Nuvo
Recorder+ with Case - German Fingering - Black/Black
SKU: #

715382
|
Model: #

N320RDBBKG
|





Product Reviews

0 Reviews
Write a Review
---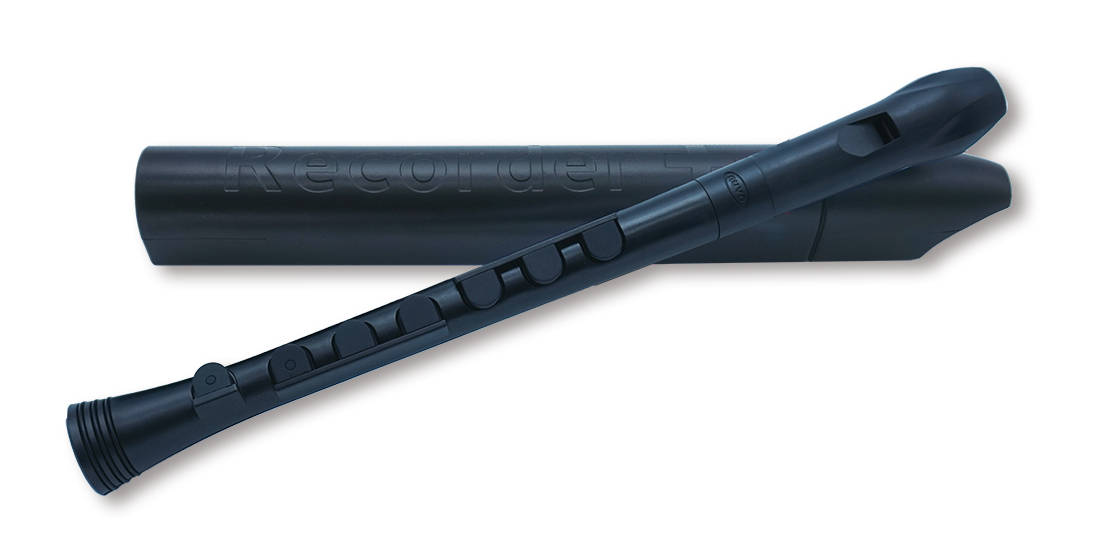 Additional Photos: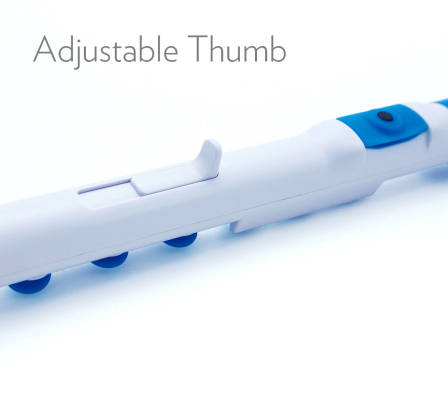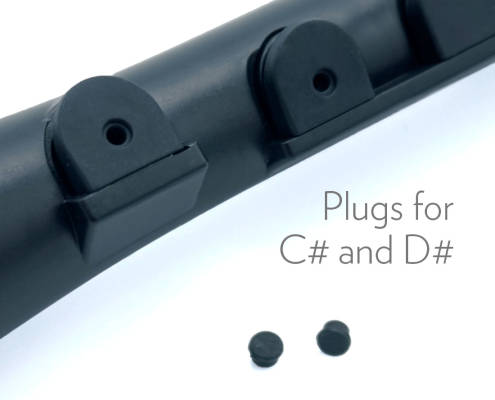 The Nuvo Recorder+ is a soprano recorder with features that make it easier and more fun to play than a traditional recorder. The Recorder+ employs patented silicone key covers that make it easier to fully cover the holes, even for smaller fingers, resulting in fewer squeaks. In addition, the larger tone holes produce a more warm and mellow tone compared to traditional recorder design. Put these two features together, and the result is a key system that enables beginners to progress more quickly and gain confidence in their musical journey.

The colour co-ordinated rubber rings can be used as a reward system for students who progress through learning milestones, or simply used to accessorize the instrument. The Recorder+ can even be washed in hot soapy water.

As with all of the offerings from Nuvo, the Recorder+ design enhances learning while preserving the musicality of the instrument.

Baroque/German Systems
Tonally identical, the two systems of fingerings for recorders have a few notable differences. Playing a simple melody with a narrow range in a pitch range such as C major or F major presents no particular issue with a German style recorder, but performing a piece with a wider range or accidentals (sharps and flats) is more difficult. The Baroque recorder offers easier fingerings for accidentals and improved intonation, however the basic scale requires more difficult "forked" fingerings.

Features
• Standard recorder fingering allows use of any recorder method book or media
• Plays 2 octaves
• Fully chromatic in Baroque or German fingering
• Included tone-hole plugs provide new possibilities as the musician progresses
• Adjustable thumb rest
• Removable rings (at the bottom) which can be used as a rewards system
• 100% waterproof
• Comes with a molded plastic case and fingering chart
• Available in 7 fun colour options
There are currently no reviews for this product. Be the first to write one!